⚘ ⚘
⚘ Crocus is out now! ⚘
Order the record and find merch here.
~Midwest moth music~
⚘ ⚘ ⚘ ⚘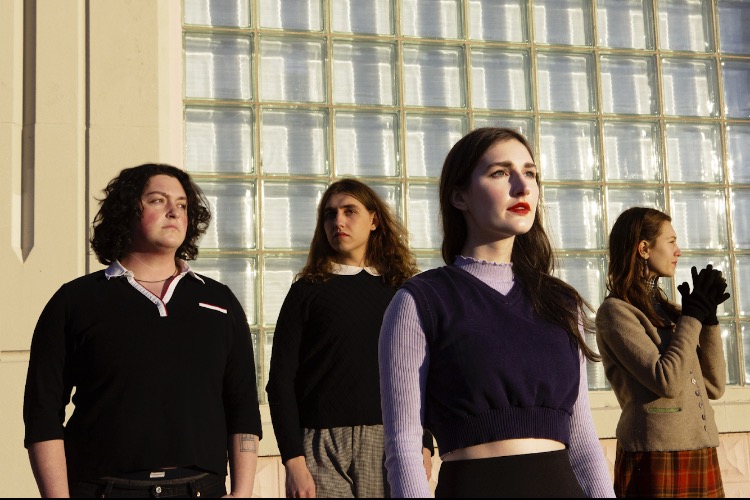 ⚘ ⚘ ⚘ ⚘
The Ophelias are Spencer, Mic, Andrea, and Jo.
⚘
Follow us on your preferred streaming platform:
Or click here to find us on other platforms.
⚘ Watch our video for "Neil Young on High," featuring Julien Baker ⚘
"We met Julien for the first time in 2019 at a show we played in Nashville," Spencer Peppet explains. "She introduced herself and I tried to not show how nervous I was! About half a year into 2020 quarantine I worked up the nerve to ask if she wanted to feature on a song from the album we were working on. She recorded her parts in Tennessee and we talked virtually. Her harmonies reinvigorated the song completely: she added lightness, openness, but also depth and complexity. It's incredibly cool that she put so much care into those parts."
⚘⚘⚘⚘
Click here for more videos.
⚘ Merch ⚘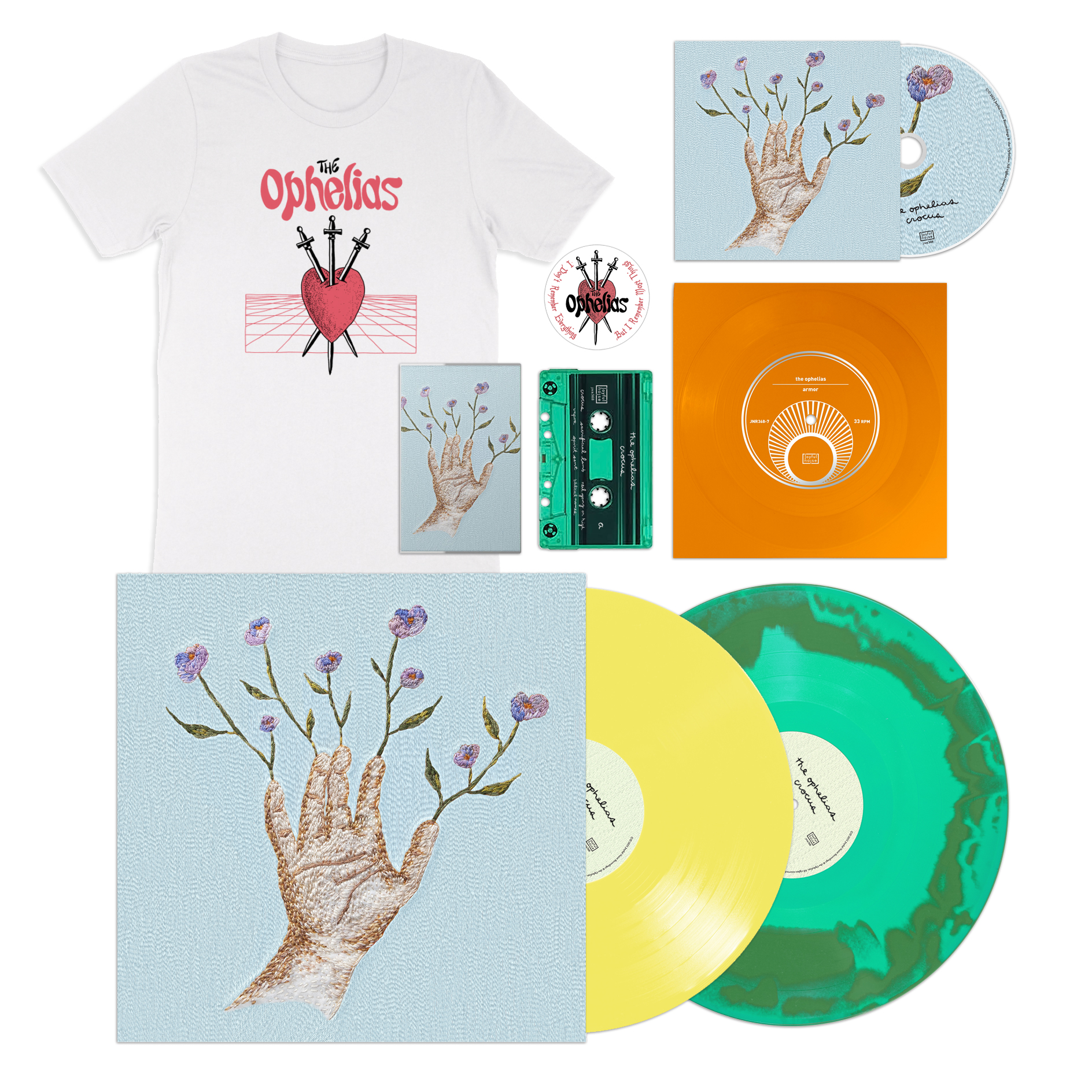 Click here to order our new merch - vinyl records, CDs, tapes, shirts, and stickers.
VIP Limited Edition Vinyl pressed on "Gardener's Green" vinyl records can be ordered here.
Website design by Benjamin Allen and Andrea Gutmann Fuentes